Choptank Fiber and Cecil County Government Celebrate Completion of Broadband Expansion Projects in Southern Cecil County with Ribbon Cutting in Warwick
May 30, 2023

OFFICE OF THE CECIL COUNTY EXECUTIVE
FOR IMMEDIATE RELEASE: Choptank Fiber and Cecil County Government Celebrate Completion of Broadband Expansion Projects in Southern Cecil County with Ribbon Cutting in Warwick
Warwick, Maryland – Today, Choptank Fiber, LLC and Cecil County Government celebrated the successful installation of over 62 miles of new high-speed internet in southern Cecil County.  Extending service to over 325 previously unserved addresses, this broadband expansion project totaled over 2.9 million dollars. A "Neighborhood Connect" grant through the Maryland Office of Statewide Broadband contributed over $2.5 million toward the project, with Cecil County Government and Choptank Fiber committing $215,696 and $196,941, respectively.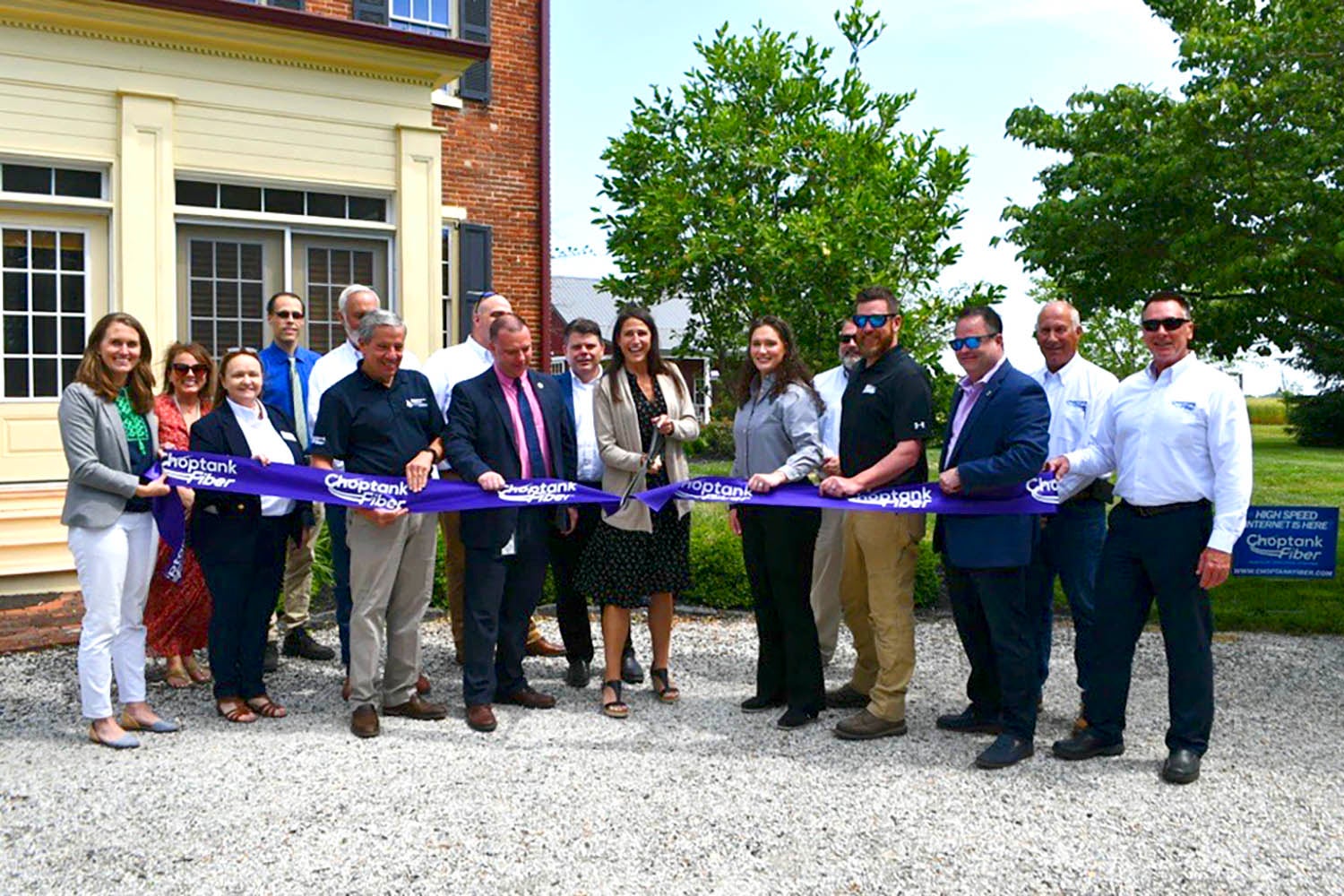 "Over the past three years, my administration has prioritized connecting all Cecil County residents and businesses to high-speed internet," stated Cecil County Executive Danielle Hornberger. "Once considered a luxury, broadband today plays a critical role in providing access to essential public services, as well as access to the job market. These efforts will ensure that everyone can participate in our modern economy." 
Areas receiving broadband service as part of the project include the Earleville communities of Battery Point Farms, Cabin John Road, Cherry Grove Road, Corrin Farm Lane, Fingerboard Schoolhouse Road, Foxes Lane, Hall Creek, Knights Island, Mount Harmon, Oriole Farm, Sandy Bottom Road, and Stemmers Run Road, and the Warwick communities of Budds Landing, Edgar Price Road, Joe Meltz Road, and Strawberry Hill.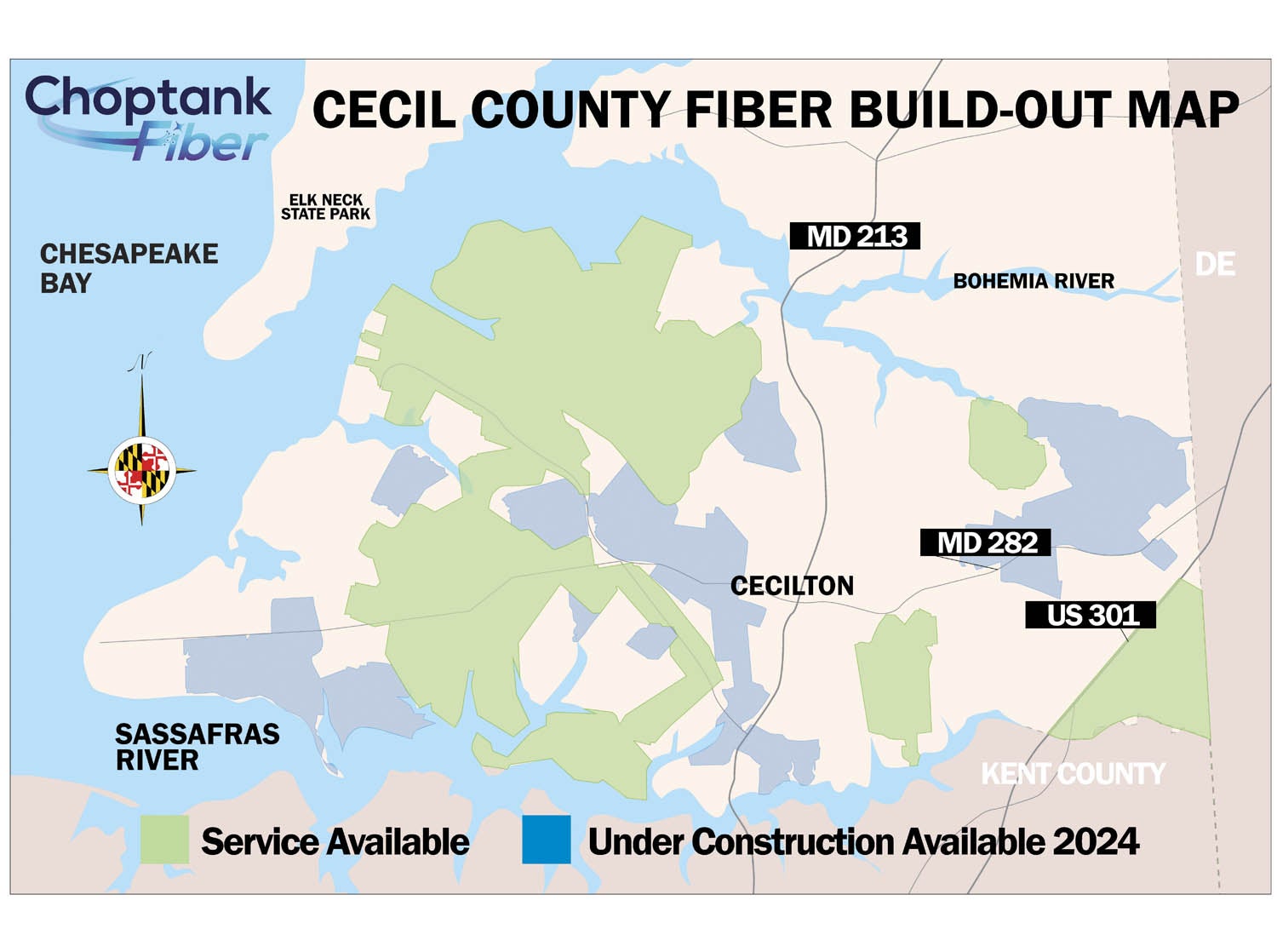 "Southern Cecil County remains an ongoing priority for us," added Mike Malandro, President and CEO of Choptank Electric Cooperative. "Choptank Fiber and Cecil County will continue to work together on not only our new $1.4 million project to connect an additional 90 addresses, but to pursue other opportunities to connect everyone who lacks broadband." 
"Now members understand the value of our cooperative," observed John Burke, Choptank Board member. "We have been able to use our strength as member-owned to partner with local government and build out a fiber broadband network where no one else thought possible, much the way we built out electricity 100 years ago."
At the ribbon cutting ceremony this morning in Warwick, Hornberger and Malandro praised the efforts of staff from Choptank's Technical Service and Engineering Divisions, and Cecil County's Department of Information Technology. The project was completed nearly seven months ahead of schedule, taking only half the time allotted under the grant.